PADI INSTRUCTOR COURSE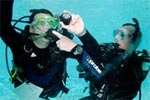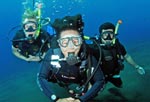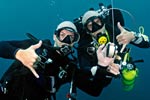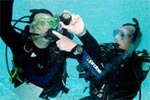 Duration: 10 Days (approx.)
Location: Exmouth, WA
Product code: InstructorCourse
Instructor Development Course - IDC

The PADI Instructor Development Course (PADI IDC) is the leading instructor training program in the recreational dive industry. Our programs are generally scheduled over 10 days to allow ample time to become fully comfortable with all the material. Candidates undertaking the PADI IDC have the choice of completing the full program in one course, or taking the program in two parts - the PADI Assistant Instructor Course and the PADI OWSI Program.



Upon successful completion of the complete PADI IDC or PADI AI Course and PADI OWSI Program), a candidate will be eligible to attend a PADI Instructor Exam. Once this step is successfully completed, you'll be ready to be certified as a PADI Open Water Scuba Instructor.

During the PADI OWSI Program you'll be exposed to a wide range of topics and workshops that will prepare you to be a great dive instructor. You'll learn about the dive industry, risk management, the business of diving, and how to conduct a wide range of PADI Programs. You'll learn how to teach in a variety of contexts, including knowledge development and skill development in the classroom, confined water and open water.

Our 10 day PADI IDC schedule gives you more time for learning at a relaxed pace. When you complete your IDC you'll be qualified to attend the PADI Instructor Exam.

Our IDC Programs are conducted in a full time (10 continuous days). We generally try to schedule a rest day during the course.

Are you looking for something extraordinary? To do something others can only dream of? To help people transform their lives? To open doors you didn't even know existed? All of this, and more, awaits you as a PADI Open Water Scuba Instructor.
The Fun Part
It's about life transformations—both yours and those around you.
The fun part of instructor training is interacting with course participants while creating friendships that continue long after the course concludes.
You'll begin networking with other professionals and begin to explore PADI Pro Diving Jobs worldwide. You'll also have the opportunity to continue your professional education by participating in specialty instructor courses, which train you to teach specialties after instructor certification
What You Can Teach

After becoming an Open Water Scuba Instructor, you will be able to conduct the entire range of PADI programs from Discover Scuba Diving up to Divemaster. You may also choose to acquire specialty instructor ratings in areas of interest, such as Deep, Wreck or Naturalist.

Online Learning

The following topics are incorporated in the PADI IDC Online eLearning program, which is to be completed prior to the commencement of the PADI IDC*.
Learning, Instruction and the PADI System
General Standards & Procedures
Risk Management
Marketing Diving
Start Diving
Teaching PADI Specialty Courses
Business of Diving
Keep Diving
How to Teach the RDP (optional for PADI Members)
* For individuals who are unable to complete the PADI IDC Online eLearning program, we are able to offer a Pre-IDC 2 day program where the above modules are conducted face-to-face. Please contact us for information on this option. Additional fees apply.

Course Topics
Orientation
Developing Knolwedge Development Presentations
Teaching in Confined Water
Conducting Open Water Training Dives
General Standards & Procedures
Open Water Diver Course
Adventures in Diving Program
Rescue Diver Course
Divemaster Course
Risk Management
Prerequisites
Be certified as a PADI Divemaster or hold a leadership level certification with another recreational diver training organization.
Be at least 18 years old.
Be fit for diving and submit a
Have been a certified diver for at least six months and have completed and logged at least 60 open water scuba dives (as documented in the individual's log book) and have documentation of experience in deep, night and navigation diving.
Submit proof of CPR and first aid training within the last 24 months.
Submit documentation of any qualifying certification for entry level, advanced, rescue and leadership-level issued by another recreational diver training organization. (PADI Members who have these records on file at PADI do not need to resubmit.)
If not a PADI Divemaster, successfully complete the PADI Divemaster course diver rescue skills assessment
Requirements for Certification
To be certified as a PADI Open Water Scuba Instructor you'll need to complete the full PADI IDC, show proof of having logged 100 dives, and complete the PADI Instructor Exam. Prior to final certification, you'll show proof of being a current instructor in first aid and CPR. We recommend the EFR Instructor Course to meet this requirements
Duration
Up to10 Days (inc EFR instructor course, Excluding IE)
Please 'OPT IN' to receive email booking confirmations & our medical questionnaire.